If He Had Been With Me
by
Laura Nowlin
Publication Date: April 1, 2013
Synopsis (from Goodreads):
I wasn't with Finn that August night. But I should've been. It was raining, of course. And he and Sylvie were arguing as he drove down the slick road. No one ever says what they were arguing about. Other people think it's not important. They do not know there is another story. The story that lurks between the facts. What they do not know-the cause of the argument-is crucial.
So let me tell you.
I can't handle my emotions right now! One moment please...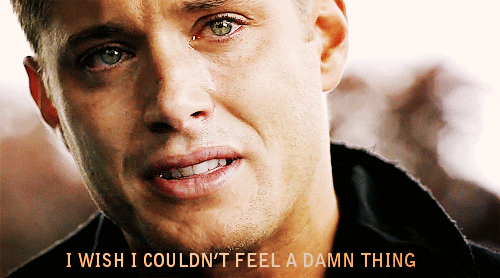 This book has left me reeling from the moment I put it down. I just can't understand how the author could do this to me. To all of us! Let me take a moment to explain.
From the minute you read the synopsis you know that a terrible thing has happened in this story. At the moment it's not so terrible though because you don't know the characters. There are no emotional ties between you and them. But as soon as you start to read the book and get to know the characters you instantly fall in love with them. This is what makes this book so difficult to read. The entire time you're reading it and falling in love with the characters, you know that something is going to happen to one of them and you're secretly praying that it doesn't. Maybe the author was joking you think, just trying to get your attention. But NOPE! That is not the case at all. Laura Nowlin is officially the master of heartbreak. She tricked me and made me fall in love with someone that she knew I couldn't keep. I hate her for this! But I have to admit that it makes the story unique.
Autumn and Finny are best friends. Their mothers are best friends. They are also neighbors. Throughout the years they begin to drift apart and are in relationships with different people but somehow end up back together again. We see their relationship from the beginning of high school to the end and get to see the transformation throughout.
As a character I actually really like Autumn. She's kind of a weirdo and everyone knows it but she totally owns it. I admire that she was never embarrassed to just be herself. Of course when it comes to Finny, I think she was completely blind to the affections he had for her. It couldn't have been more obvious if neon signs were flashing in her face! I think she tried really hard to pretend she didn't notice sometimes.
Finny, of course, completely stole my heart. He wasn't some alpha male ego type. He was kind and considerate and had no problem blushing when Autumn pretty much did anything. I really liked that about him. I feel like the story should have been opposite. He should have been the MC. I would have loved to hear his thoughts. Especially when Autumn was around. Once they finally "connected" it was pretty much the happiest moment of the book. Shadowed only by the tragic accident that shortly followed.
Leading me to my biggest peeve of the book. My only peeve actually.
That ending!
I feel like the author ruined the entire book with the last chapter. Finny deserved better. So did Autumn. That was nowhere near the ending I'd imagined. I can't deny though that even though i'm furious with how it ended my heart still aches for it. Knowing how everything went down and how unfair and hopeless it felt. Without that ending this would have been a five star review. The ending dramatically dropped it. Would I recommend it? I'm not sure...Maybe.